Hosting an #Airbrushbabe
We honestly can't think of any better way to spend our day, than to spend it planning your wedding day!
That's why us women here at Silverceiling Beauty Consulting are dedicated to providing you with the best of the best in quality services and client relationships.
We are MORE than beauty!
Think of gold and glitter baby, we've got it all.
You don't have to have your wedding in LA to have the most elite stylists prep you for the day of a lifetime!
Because...
We are more than our brand.
We are the leaders of today, we are women, we are powerful, intuitive, and strong.
We KNOW and UNDERSTAND just how important it is to feel beautiful in the inside and on the outside all alike.
It all starts with you, babe!
Located in the beautiful heart of historic downtown Wilmington, North Carolina and stoic Midtown Place Raleigh, North Carolina.


We are open by appointment and here's why…
We want the experience to be ALL about you!
Only two locations? Don't worry babe! Read on.
Our stylists are trained and educated every season to stay up-to-date with the latest beauty trends.
Everything to makeup master classes to elite hair training programs; we do not settle for standard.
But again, it's not for us, it's all for you!
Our hair stylists and airbrush artists alike are ever so accomodating to traveling on location to provide you with services fit for you, queen!
We are MORE than Beauty Consulting.
We are EVERYTHING beauty, accessories, friendships, and most importantly… the ultimate wedding aesthetic!
 
We pride ourselves in being your one stop shoppe!
Here is what to expect during your beauty session,
because appointment is a total understatement!
Make sure you've got plans afterwards to hit the town.
We'll give you a customized look you won't want anyone to miss (;
In advance, make sure you have inspiration picked out.
We love a good challenge and we can't wait to show off our skills. (:
Our team has the skills to create anything from a faux lip line to a faux hairline!
All you have to do is ask (;
Your stylists will be waiting to greet you at the door!
We promise to welcome you in the most hospitable way.
Your coffee, wine, champagne, or water will be waiting for you. So many options, we know it's so hard!
Though, trust us when we say that it will be the most difficult decision of the day (;
Sit down and let us do the rest!
All you have to do is show us a picture of your dress!
That is when we come in and prep your skin giving you a full cleanse before the airbrush application, show us your inspiration!
We love having fun, though, we will guide you our process to make sure things come together seamlessly.
It's like a little training session for you too!
We are so open with sharing our knowledge of the color wheel, concealers, contour, lips, etc!
If hair is 1-2 days dirty, we can go forward with the preparation and desired styling of your hair.
Show us your dress! We can't wait to see it! We also want to make sure that your elaborate hairstyling coincides ever so flawlessly with your remarkably cut wedding gown!
Now it's time for the details...
Details are timeless. Details are a necessity. Details are FOREVER!
You simply cannot go without!
Details by Silverceiling remains honored to frost you up for your very special day.
We carry everything from bridal jewelry, bulk bridesmaids gifts, to designer shoes and garments…
Even vintage, for the eclectic lover!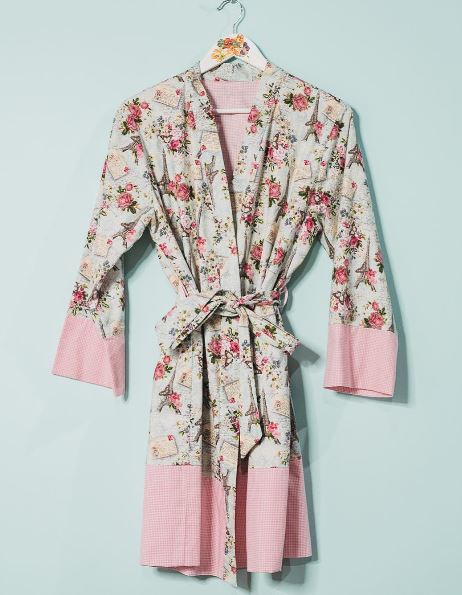 Think about Gucci, Lanvin, Stuart Weitzman, Weiss, Nicole Miller, it you NAME it.
We've got it in stock, on hand.
Planning can be tough, especially coordination, let us make it easy for you!
Our team has the experience to custom fit accessories, shoes, rehearsal dinner/ bridal luncheon wear, and beauty services designated for your wedding day theme.
 
Don't be afraid to let us custom style you with complimentary jewelry for your day!
Even if you don't walk out with anything, we still love offering inspiration and ideas.
Details by Silverceiling & Silverceiling Beauty Consulting are here to take the stress out of your day, and all other entailments involving you and your bridal party.
Tell us!
Do you have an expensive heirloom that you just can't live without?
Don't go without the earrings too, boo.
We will find and provide you with the most exquisite complimentary bauble so that you don't have to go without on your wedding day!
Gold, silver, gold and silver, no problem (;
Here is just a taste of what we offer…..
Bride + Bridal party prep service
Luxurious airbrush application
Cut + color + treatment
Hairstyling + extensions
Eyelash extensions
Manicure / Pedicure
Massages + Compressions
Facials
Spray tans
Wellness plans
Designers including….
Lanvin, Gucci, Weiss…
and MORE!
Our stylists in both ends of the woods remain highly reputable, did we mention we only offer the best of the best?
Spots are limited, we are already booking for 2018!
They sure do fill up quick, book the best today!